Located in the heart of Big Bend National Park in Texas you'll find the Window trail. The Window trail is a 5.2 mile out & back trail that brings you to a window view in the Chisos Mountains. With stunning views of the park it's well worth taking a couple of hours to hike the Window trail.
The trail is popular with bird watchers, on my hike I saw a couple of Mexican Blue Jays.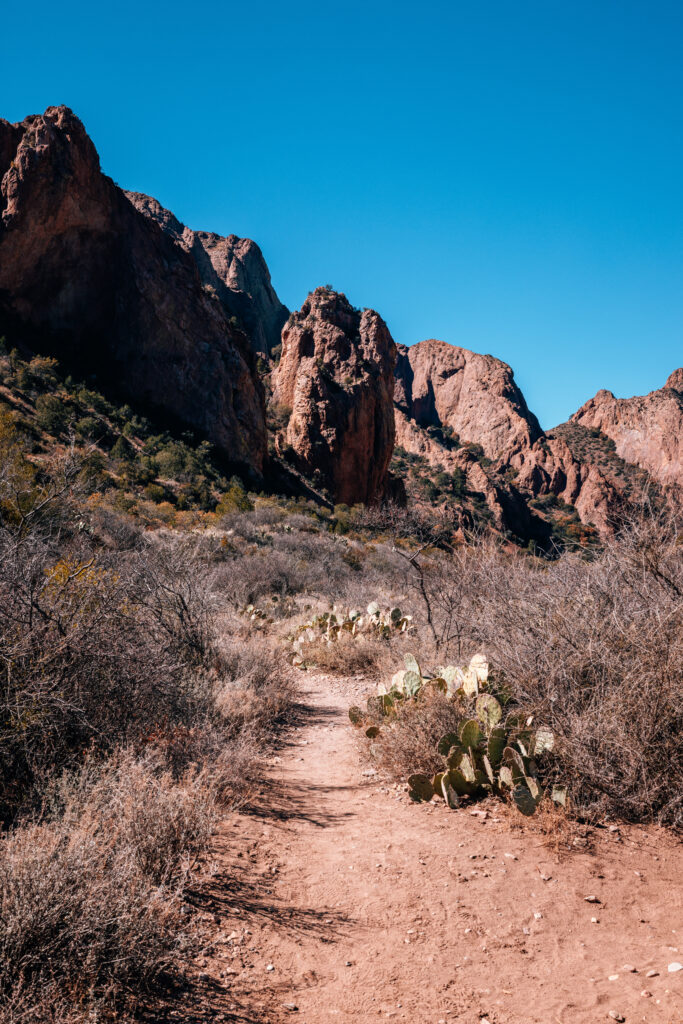 Tips for Hiking Balanced Rock
Plan about 3 hours for this hike.
While unlikely you'll want to be aware of bears and mountain lions.
Bring lots of water and a snack for when you reach the Window.
Like all hikes in Big Bend pets aren't allowed on trails.
Make sure you're rocking proper hiking boots for the terrain.
---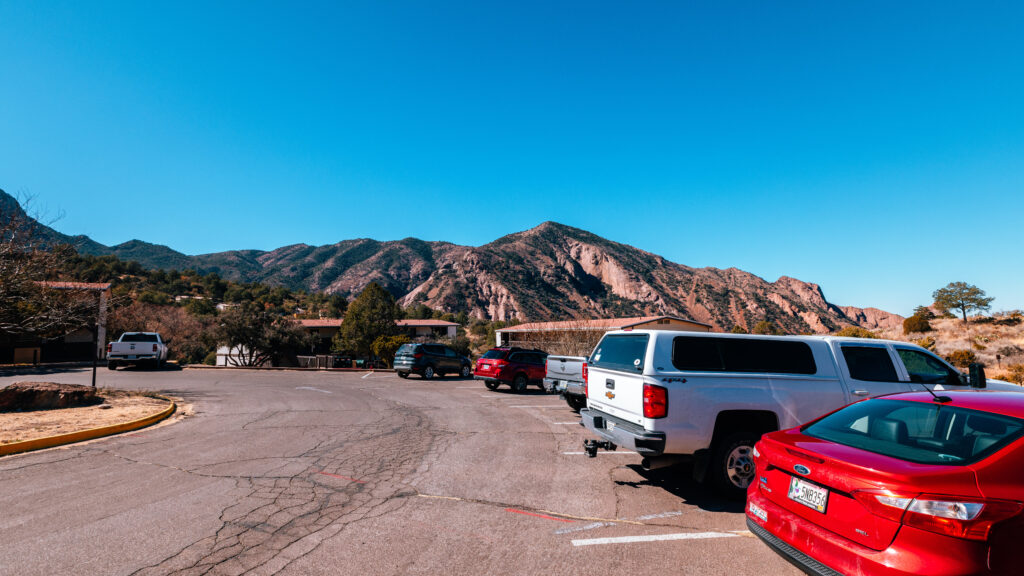 Hiking the Window Trail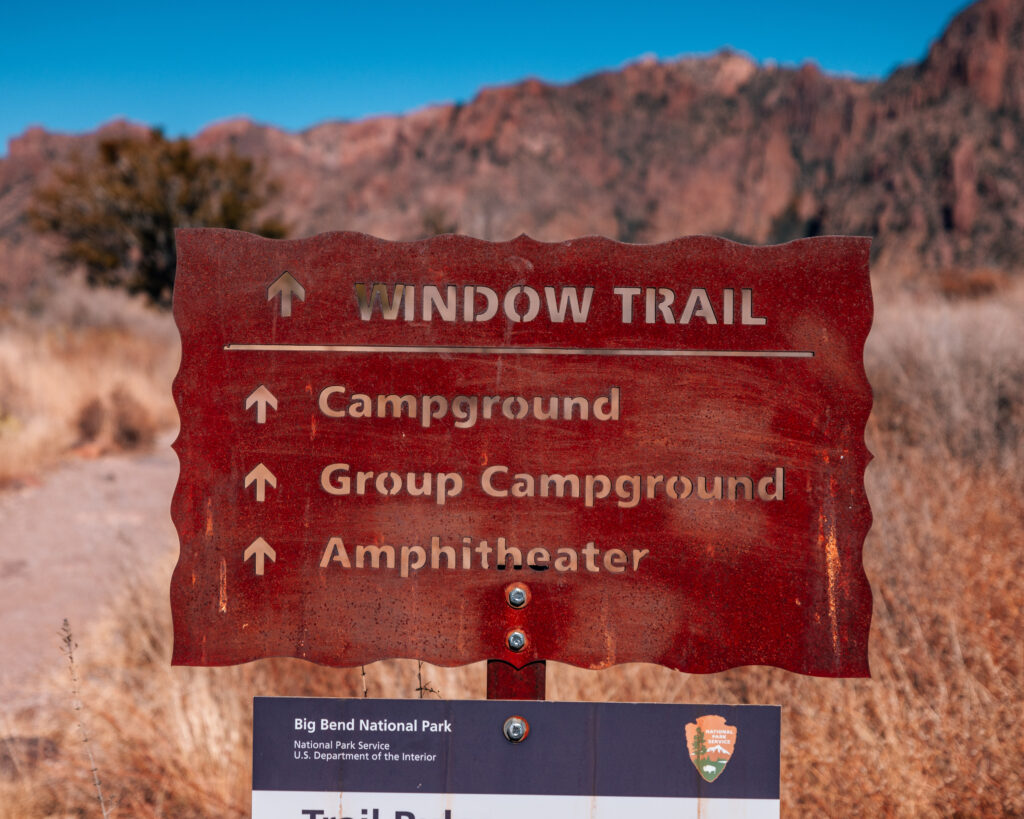 You can start the trail from a couple of places but likely you'll drive and park at the Chisos Basin Visitor Center parking lot.. Once you head out from the parking lot you'll be greeted with stunning views all around.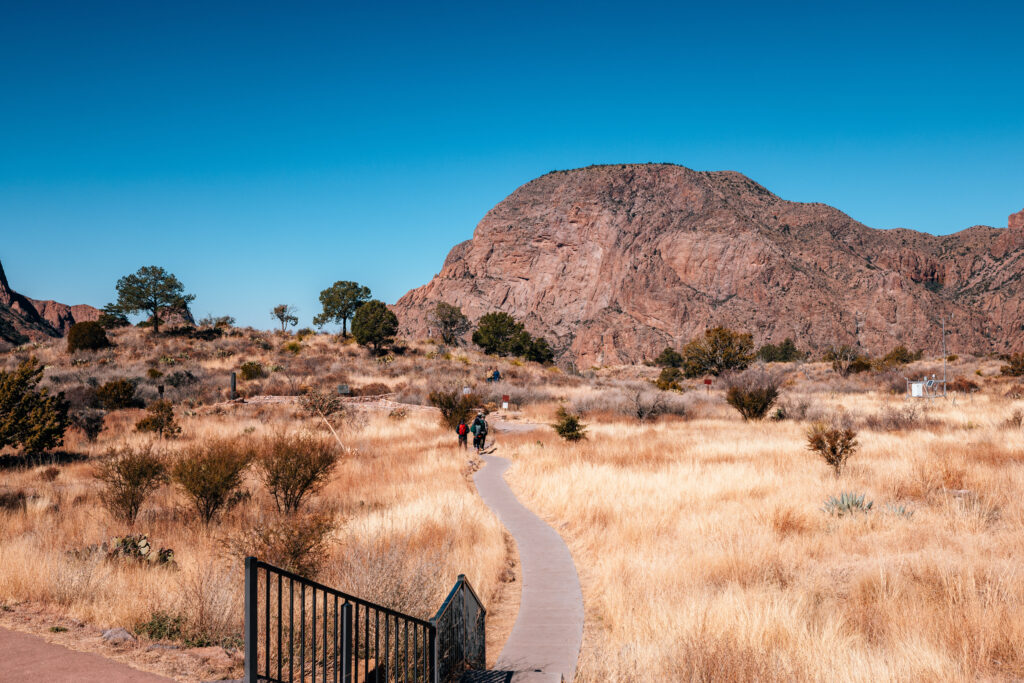 If you aren't in the mood for a long hike you can also break off and take the Window View trail. This short trail will take you to a view point to see the window from afar.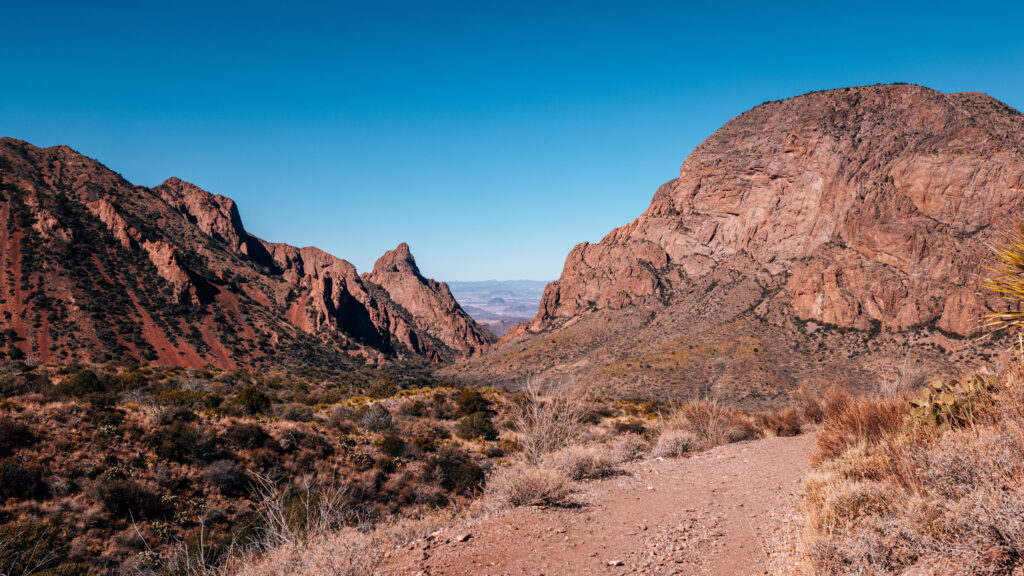 The trail starts out mostly flat but starts to lead you gradually downhill toward the window. As you travel down the mountain it's hard not to constantly stop for a photo.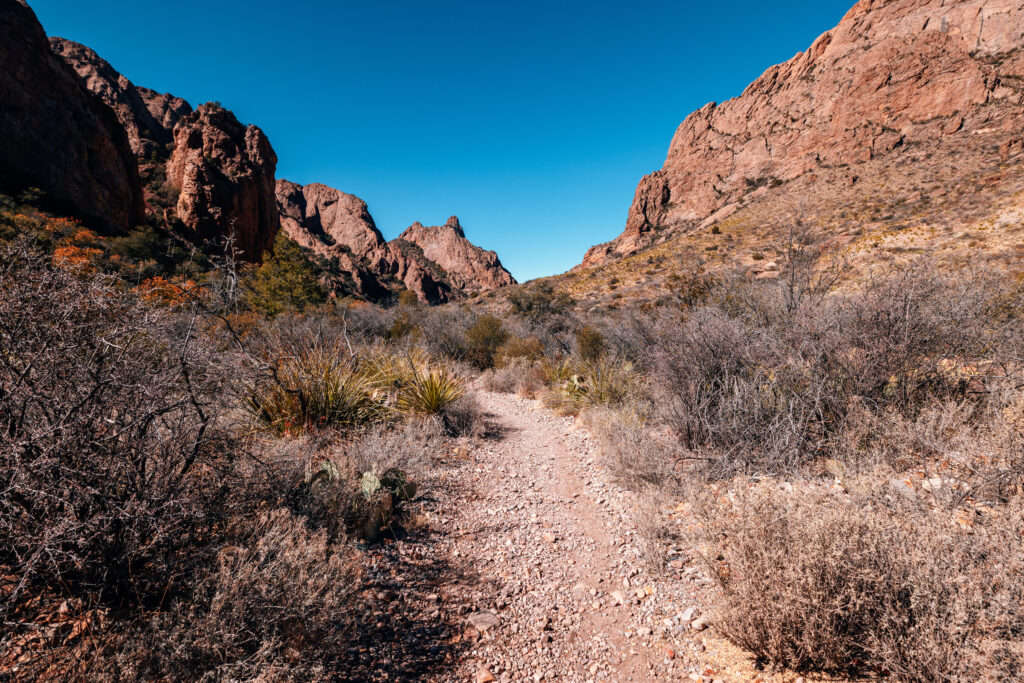 Once you get deeper into the basin you'll see large mountain faces towering over you.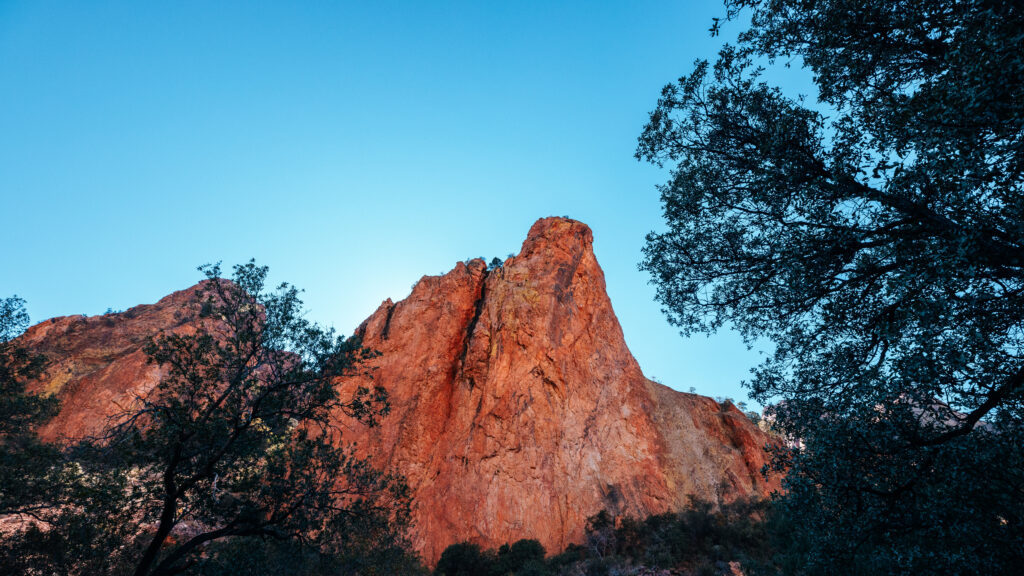 It was a bit chilly in the shadows of the basin so layers of clothing are recommended. At the 2.5 mile point of the hike you'll arrive at the end of the trail and the Window view.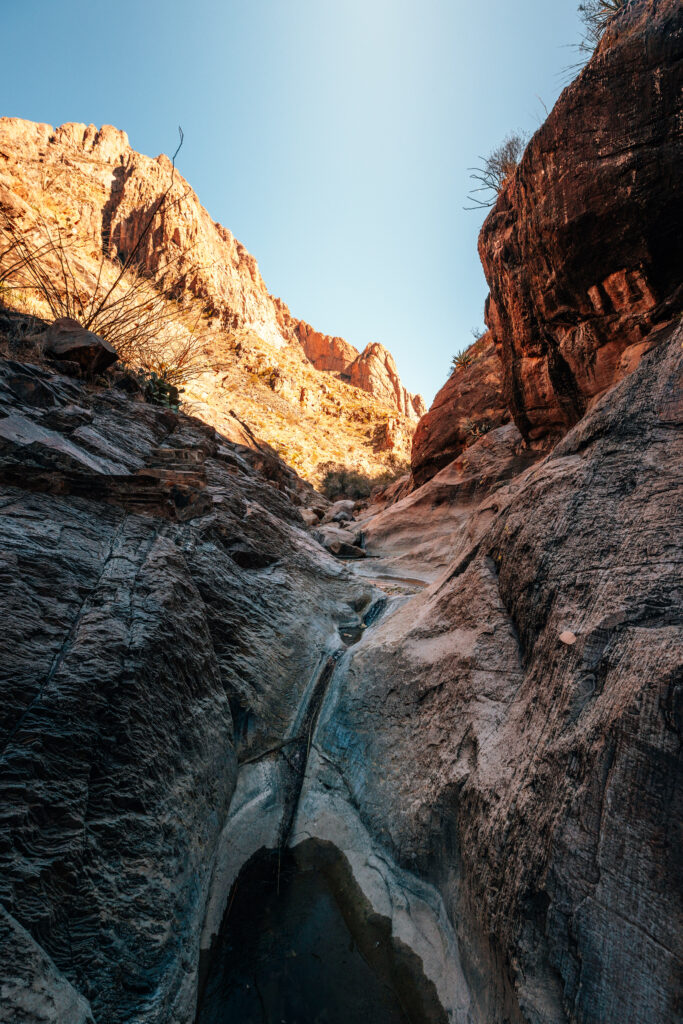 As you near the window you'll pass a few steps and have to climb down a small cliff.
Then you should be at the window view!
Arriving at the Window View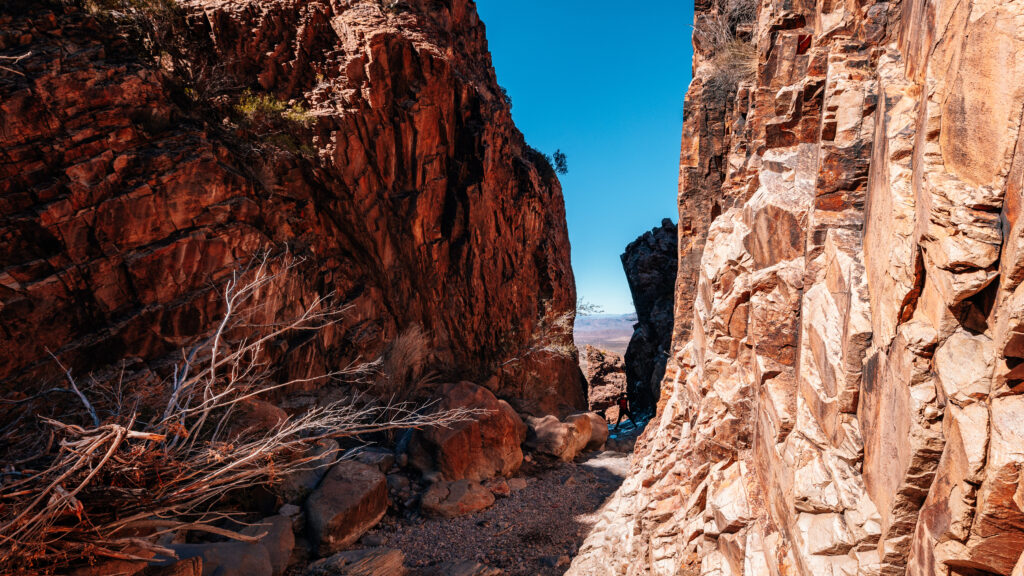 Once you're at the window you'll see a narrow cut through overlooking the Chihuahuan Desert. At the end I saw a few people enjoying lunch along with Mexican Blue Jays trying to get a bite.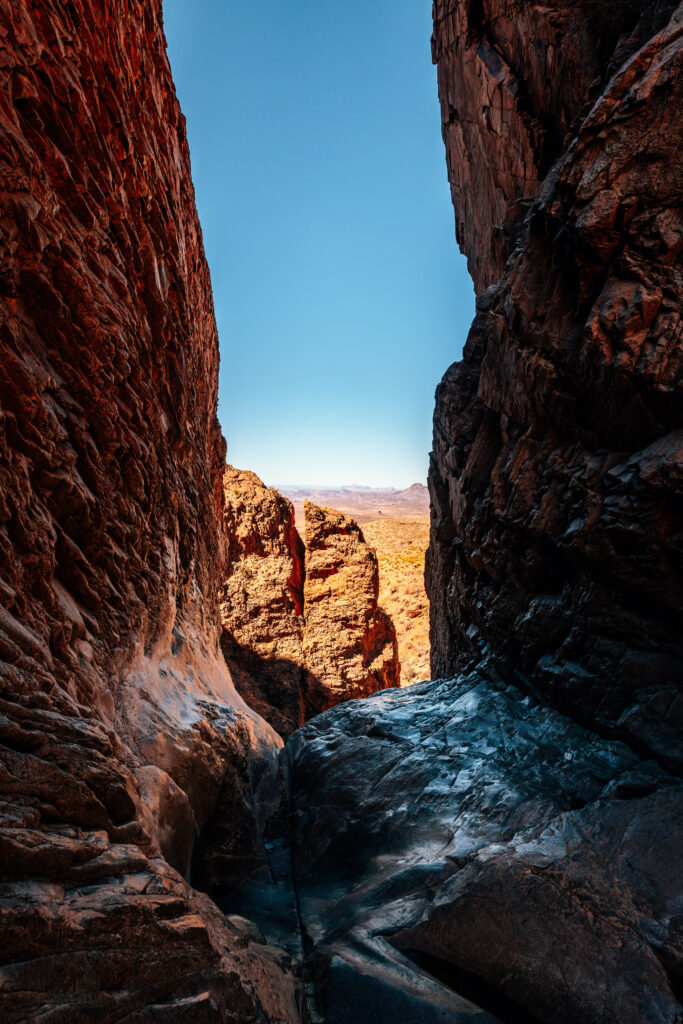 I was hesitant to get close to the edge since the rocks looked slick and it would be a far drop if something went wrong.
---
Traveling to Big Bend?
Read: Things to do in Big Bend National Park
Since it's an out & back hike you'll head back from here using the same path down. I got a bit winded near the end of the hike since you're going uphill for the second half of the hike.
I hope you have a great time during your visit to Big Bend National Park! If you have any questions about hiking the window trail in Big Bend, let me know in the comments below.